Entering into the modelling field in South Africa can be overwhelming, and you may feel as though you have a lot of questions that need to be answered.
From contemplating whether or not you've got what it takes to finding an agent and understanding the potential pros and cons; this article will provide insight into how one can start their journey to becoming a successful model.
You'll find out how to navigate through the industry, learn about different resources available for guidance, get tips on how you can promote yourself, as well as understand helpful dos and don'ts of making it in the world of modelling.
Who Is a Model?
According to Wikipedia, a model is a person who displays clothing, products or art in order to market them to the public.
Male models are especially popular for modelling menswear as they often represent real-life shoppers.
Models also play a role in creating works of art by posing for illustrators, painters and photographers who create images of them.
Although traditionally modelling was predominantly female, male models have become increasingly prevalent in recent years.
What Is Fashion Modelling?
According to indeed, Fashion modelling is the art of displaying clothing and accessories to highlight their features.
Models work in both high fashions, where they are featured in magazine editorials and catwalk shows, as well as commercial modelling, where models advertise brands or products through photo shoots.
To become a successful model, they must have the ideal figure, height and an attractive face which will make them stand out from the rest.
High-fashion models are often discovered by agents who have spotted their potential while working on commercial projects.
Fashion models wear designer garments and showcase them in ways that capture public attention so that apparel is seen as desirable items when purchasing clothes or accessories.
10 Tips to Become a Model in South Africa
1. Choose Your Modeling Focus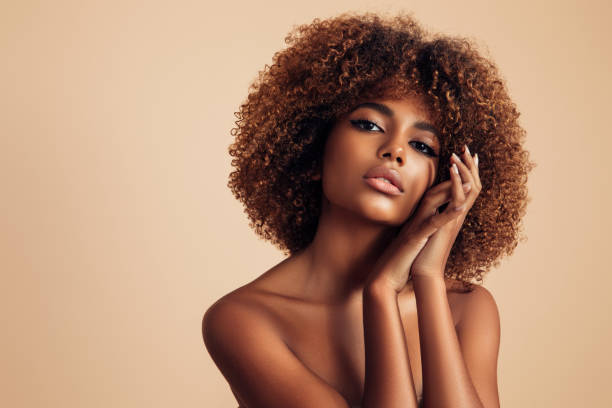 To succeed in modelling in South Africa, you'll need to choose what type of modelling best suits your look and skills.
There are many options, including fitness modelling which requires a strong physique and stamina, curve modelling where models may have fuller figures than the traditional model's figure and editorial or commercial modelling which involves walking runways and posing for magazines.
Parts modelling focuses on specific features such as hands or feet that can be used for advertising campaigns.
No matter which one you select, each has its own set of advantages and challenges so be sure to do your research before you decide!
2. Learn Job Responsibilities
To become a successful model in South Africa, you will have to be incredibly driven and have the capacity to quickly comprehend instructions.
This means posing for extended amounts of time in specific ways or re-enacting certain looks.
It is imperative that you possess an array of poses applicable to the style of modelling that you are specialized in.
Moreover, your posture and facial expressions must be precisely angled for the camera in order to create the intended image desired by designers.
If your goal is to excel as a runway model, then it is also essential that you develop a characteristic walking technique which can further set you apart from others when on stage.
3. Pay Attention to Appearance
Modelling involves more than simply looking good; it is a form of art and expression.
Beauty comes in many forms, but maintaining a well-balanced figure and an overall healthy lifestyle is essential to successful modelling.
While there are now more opportunities for models of different body types and sizes, taking care of yourself is still important ᅳ especially if you're a parts model.
This involves paying attention to your skin, hair and nails so that they look their best on camera.
Eating healthy meals, getting enough restful sleep and exercising should be at the forefront of any model's routine.
Taking time off to relax mentally is also important as it can help you stay focused during shoots and other engagements.
With the right approach, even those with unconventional looks can still have success in the modelling industry!
4. Obtain Professional Headshots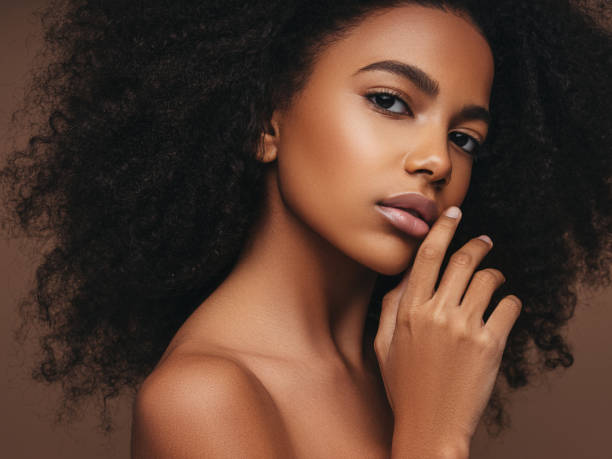 Creating a portfolio of professional-looking headshots is key when presenting yourself to agencies.
These should be images that capture you in your natural environment – preferably taken in good, indirect light without a lot of makeup.
Aim for shots of up close, head and body photos as well as profile images so that you can show different expressions and looks.
Headshots are meant to present yourself without any distractions or embellishments – a raw representation of who you are and what you have to offer.
5. Find a Suitable Modeling Agency
If you're dreaming of becoming a model or entering any type of creative field, having an agent by your side can make all the difference in propelling you to success.
Agents are key players in helping refine portfolios and setting up important meetings with potential clients.
An extra bonus?
With the rise of social media, agents now have access to thousands of individuals through hashtags, so don't be afraid to reach out!
Instead of waiting for recruiters to find you and your work, try researching what agencies align best with your desired career path and contact them directly: send emails including a website link showcasing examples from your portfolio along with an engaging cover letter introducing yourself.
Just one word of caution – avoid any agency that asks for hundreds or thousands of dollars upfront; real opportunities will never demand payment until after the job is complete.
6. Create a Modeling Portfolio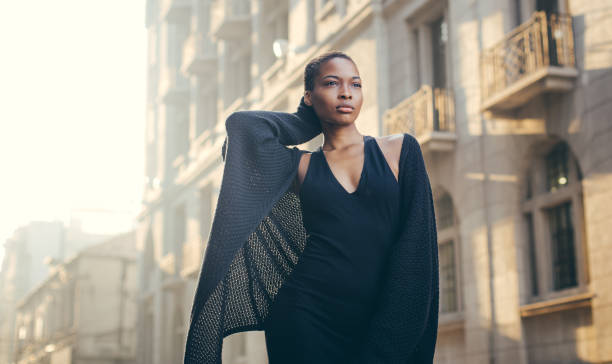 Compiling a portfolio of pictures is a crucial step for any aspiring model in South Africa.
To create an effective portfolio, the most important photos to include are simple digitals taken in natural lighting, with little or no makeup and basic clothing that fits close enough to show your body shape.
Aim for shots that capture both your face and body from various angles to demonstrate the range of poses you can do.
If you are hoping to land swimsuit or lingerie gigs, make sure you include appropriate photos as well.
Additionally, if you have professional pictures obtained from prior modelling experience they will be invaluable in presenting yourself as a viable contender in the industry.
Professional photography services may be expensive but could potentially be money well spent if it means gaining access to high-quality photographs and up-to-date images each year which offers major advantages when applying for jobs or attending open modelling calls where your hair and makeup should also be kept minimal.
7. Consider Attending a Modeling School
For those interested in modelling, there are multiple schools throughout South Africa that specialize in educating aspiring models about the profession.
These classes focus on helping students learn how to properly pose for a photo shoot and ways to maintain their physical well-being through healthy eating habits and an active lifestyle.
While attendance at these establishments is not essential for becoming a model, there are several additional courses that can help you refine your skillset.
Acting classes offer the opportunity to hone your ability to adopt different poses and interpret directions quickly, while dance lessons provide invaluable training related to body posture, poise and grace of movement.
Enrolling in either class could prove advantageous if you wish to make it as a professional model.
8. Search for Casting Opportunities
Attending an open casting call is one of the most reliable paths to a successful modelling career.
Open calls, also known as go-sees, are prearranged times when agencies welcome aspiring models without needing any prior appointments or contact.
Taking advantage of these opportunities allows new talents to display their potential and enhance their chances of becoming top models in the industry.
9. Use Social Media as Much as You Can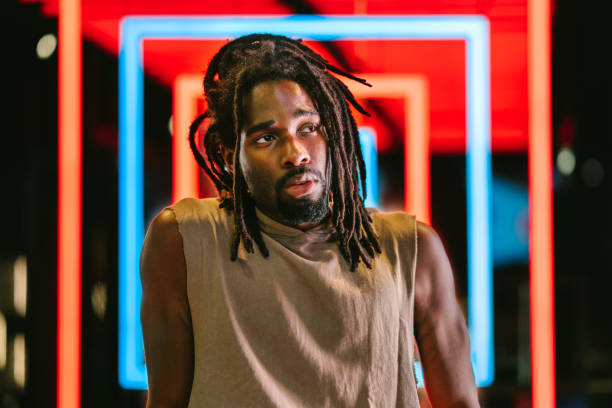 The online world can be a powerful tool for self-promotion and marketing. By strategically using social media outlets such as Instagram, Facebook and YouTube, you can reach a vast audience of potential clients with just the click of a button.
Posts containing images or videos are particularly effective at garnering attention in comparison to text-based posts; so if you don't already have an established presence on these platforms, now is the time to start building one!
The number of followers you can build up over time will let companies know that you're worth investing in as well – they could want your followers to see you wearing their products or endorsing them in some other way.
So if you're looking to promote yourself or gain publicity for what it is that you do, make sure the internet is your friend and use it wisely!
10. Practice, Practice, Practice and Do More Practice
Getting professional advice as you start out as a model can be immensely helpful.
Test shoots offer fantastic opportunities to gain further experience and build up your portfolio, which is both essential for success in the modelling industry.
These sessions allow you to test out different looks, poses and facial expressions so that you can determine what works best for you – after all, these are the factors that will help to set you apart from other models when it comes to impressing potential clients.
Modelling in South Africa Fa Qs
How Much Do Models in South Africa Get Paid?
Most professional models in South Africa can expect to earn around R7,200,000 annually or R3,700 per hour.
Employers usually pay entry-level models a base salary of approximately R720,000 per year and experienced professionals typically earn up to R9,600,000 yearly.
This income can be supplemented with additional earnings from endorsements and other promotional activities.
Why Are Models Paid so Much in South Africa?
South Africa has a rapidly growing fashion industry, and models in the country are paid well because they are seen as trendsetters who embody the latest fashions.
The demand for models is rising due to increased interest in luxury products, with more companies seeking out top talent in South Africa.
Additionally, the high cost of living in South Africa increases the value that is attached to model salaries.
The presence of prestigious modelling agencies such as Boss Models also contributes to the high pay scale offered by local clients.
What Is the Age Requirement to Become a Model in South Africa?
In South Africa, aspiring female models typically begin their careers around 14 or 15 years of age.
Male models, however, must wait until they reach between 18 and 25 before entering the industry.
Adolescence is an ideal time for young women to start a modelling career due to their physical features that are generally most attractive at this age.
Men often do not mature physically until later on in life; therefore many agencies prefer for them to join when they are older and more established in their looks.
Aspiring models should be aware of these age restrictions so as to ensure that they apply for employment during the appropriate timeframe.
How Tall Do You Have to Be to Be a Model in South Africa?
In South Africa, models for the runway should have a minimum height of 5'8" for females and 6'0" for males.
However, those wishing to pursue editorial modelling need not be as tall or slender, but must instead possess the desired 'look'.
On the other hand, promotional/convention models require more than just physical appearance; they must also be gifted with charm and charisma in order to effectively act as product spokespersons.